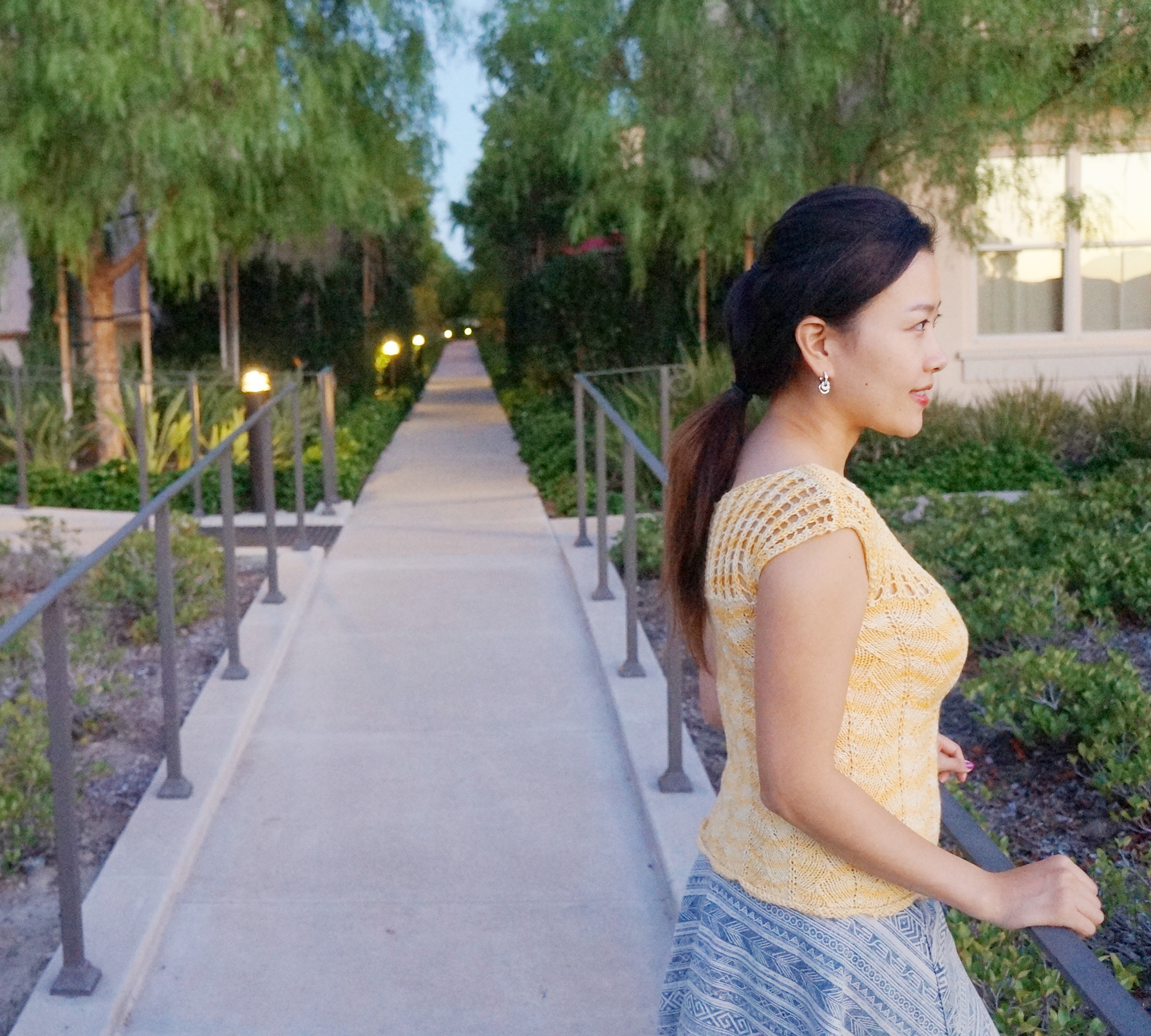 My Story
Candy & Bagel started with knitwear designs and slowly evolved into wider range of handmade garments and accessories, as my love for handmade fashion and dance grew.
My focus is on making functional beautiful everyday knitwear designs and creating dancewear for adult dance students with realistic sizing. Candy & Bagel believes women and dancers come in all sizes.
Me, Candy, and Bagel
The human on our team is Jean Chung, owner, designer, and maker. Growing up, she often wore handmade clothes made by her mom, who was a fashion designer with her own label in the 70~80s. Jean loves the idea of making one's own clothes, and taught herself to knit and sew. Jean daydreams about the type of clothes she wants to wear all day and brings her ideas into reality through knitting and sewing.
Candy the Chihuahua came into Jean's life in 2007, when her sister brought Candy home one day. A woman at her sister's gym was looking for just anyone to take Candy, before she had to take Candy to a shelter. Jean never had a family pet before, but quickly fell in love with Candy. Candy was born here in the US, but lived in South Korea for 5 years with Jean's parents. After Jean got married, she decided to bring Candy back to the States. Candy is a mini-me version of Jean, strong-willed, short, funny, and LOVES to dress up.
Bagel the Basenji was born in Taiwan, just like Jean's husband, Marty. Before getting married, Marty and Jean were members of a rescue group that rescue dogs from Taiwanese shelters and help them find forever homes in the U.S. Bagel came to the U.S. in April 2010 when Jean and Marty agreed to foster him until he finds a good home because Bagel kept running away from his foster home in Taiwan! But just after a couple of days in the U.S., Marty and Jean realized that they didn't want anyone else to take Bagel. Bagel doesn't bark, and very easy to train but doesn't like other dogs very much. He hates the rain and loves his toys like his own babies.
100% Handmade
I started designing knitwear and taught myself to sew because I loved the idea behind handmade clothing and accessories. I hated everything about the "fast fashion" climate and wanted to share my love for things thoughtfully created with consciously chosen materials.
Everything you see at Candy & Bagel is 100% handmade by me. I source my yarns from ethical manufacturers who care about animals, environment, and POC entrepreneurs. I shop fabrics from small, local stores to support the businesses that cater to handmade fanatics.